Symbol placed at the left side of the staff indicating the meter of the composition.
The "pulse" of the music. The pattern of strong and weak beats in the music. For example, a march imitates the 'left-right' pattern of the marchers' steps – the meter comprises two beats; the first strong and the second weak. Typically, the first beat in a bar is usually the strongest.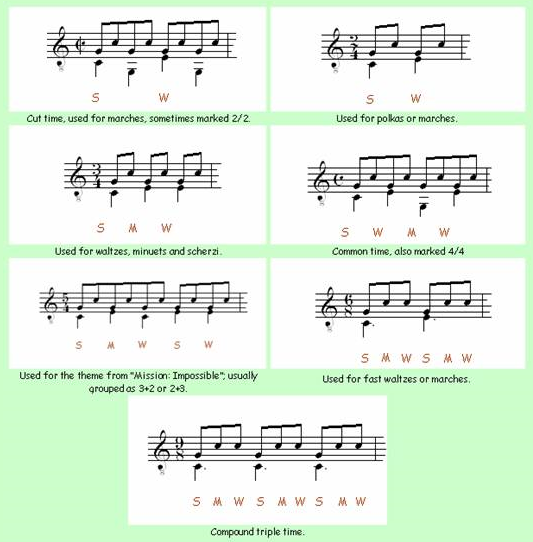 ______________________
Changing Time Signatures
Takes place at the beginning of the bar where the change is required,
and remains until the end of the piece or until a further change is made.